Sell Yourself with Our Outstanding Content and Article Writing Services!
Call4Peace is the leading digital media agency in the USA, and our glorious history of successful marketing endeavours owe to the expertise of our content department. We are well aware of the fact that content is King – it is the foundation of good marketing. This is why we offer the best content that captivates, compels, and sells! We specialize in:
Professionally written articles/blog posts
Compelling web content
Video scripts
Social media posts
Email drafts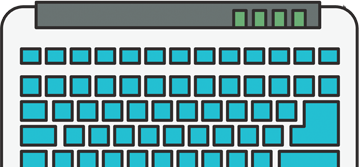 Why Our Content and Article Writing Services Are the Best
We, at Call4Peace, never boast about our expertise without providing logical reasons to back our claims. Here are the factors that make us the best when it comes to content:
Punctuality
Whatever task we take up, we strive to deliver on time - "delay" is a word that does not exist in the dictionary of Call4Peace!
Creative Content
We do not create content just for the sake of reaching the word count - our writers try to make every piece of content as creative as possible.
Affordable Packages
Although our content writing packages are budget-friendly, we never compromise on the quality of our work.
Best Writers
Call4Peace has the best content writers on board, who have years of experience in writing all sorts of marketing content.
Whatever You Require, We Deliver!
Our writers are unmatched in producing different types of content. Here are a few things that we specialize in.
Articles/Blog Posts
The key to writing articles/blog posts that sell is to combine creativity with value. Our writers are familiar with this secret and strive to perfect every piece.
Website Content
Writing website content requires the strategic placement of keywords for SEO purposes while maintaining creativity. And no one can do that better than Call4Peace!
Video Scripts
We have years of experience in creating captivating video scripts that effectively deliver your message and help to improve your brand.
Social Media Content
Our creative writers are also skilled in writing engaging content for social media accounts.
What Our Satisfied Customers Say About Us
Call4Peace helped me increase my daily visitors with great articles! I recommend them to everyone.
I thank Call4Peace for writing amazing content for my website! Their services exceeded my expectations.
They created outstanding content that helped me boost engagement on social media.