App Development That Will Rock Your Socks Off!
Our years of impeccable experience in mobile application development speak for our singular expertise in the field. With over a hundred projects to our name, we pride ourselves on providing you with the best services. Our professional app developers can handle any challenge, from simple B2C applications to heavy mobile-based programs used by large enterprises.
Excellent Developers – The Secret of Our Success
Call4Peace's reputation owes to its one-of-a-kind team of experts, comprised of UX specialists, seasoned business analysts, and software engineers, skilled in all platforms to meet the demands of its esteemed clients. From excellent ideation to effortless publishing, we are simply the best.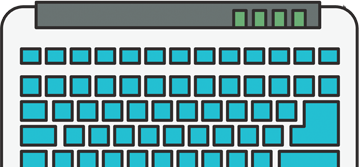 Command over Multiple Platforms
There is nothing our developers can't do - whatever you demand, we will provide! From iOS to Cross-Platform, we have command over everything.
iOS
Get exceptional applications, with refined UI, that run on all Apple devices.
Android
Experience limitless possibilities on android with super-fast apps.
Cross-Platform
Reduce costs by opting for applications that run across all Apple and Android devices.
What Makes Us the Best Mobile App Development Service?
Although we believe that results speak louder than words, here are some things that make us your best bet.

Smooth performance
Any app we develop performs well, whether it is for iOS, Android or is cross-platform.

Years of experience
We have seasoned UI and UX experts on board that are simply unparalleled in their expertise.

Affordable Rates
Our development services are offered at highly affordable rates, guaranteeing your peace of mind.

Seamless Integration
The applications developed by Call4Peace can be easily integrated across multiple systems.

Business-Minded Approach
Before commencing with the development, our business analysts try to understand what sells best.
My application runs smoothly on Android and iOS. I wouldn't hire anyone else!
Their expertise in Android development is truly outstanding! Highly recommended.
They developed an outstanding B2C app for my business! They're doing a spectacular job.
I can't thank Call4Peace enough for developing a brilliant app. Totally worth my money.