The CRM Call Center Solution You Have Been Looking For!
Running a call centre is no child's play. Every call centre agent is always on their toes, striving to successfully handle customers and build positive relationships. Call4Peace understands these challenges and the risks involved and has come up with one of the best Customer Relationship Management tools to help you effectively craft strong relationships with your clients.
Provide Top-Notch Customer Support, With Call4Peace.
Our CRM tool is specially designed to help you provide excellent services to your wonderful customers. With our software by your side, you can rest easy and watch your customer relations reach new heights!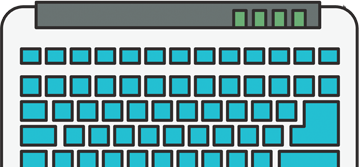 Multiple Challenges - A Single Solution
From customer support to lead generation, our software have got you covered from every aspect!
Lead Generation
Easily generate, manage and approach thousands of leads.
Sales Enablement
Engage buyers and land more sales flawlessly.
Customer Support
Rapidly access relevant information to satisfy queries
The CRM Tool Call Centers Deserve
Our tool comes loaded with some of the most amazing features to enhance your call centre services.

Smooth Integration
Our software seamlessly integrates with all telephony apps, ensuring sheer peace of mind.

Make Outbound Calls
After integrating our software with your telephone apps, you can easily make outbound calls.
Attend Inbound Calls
Apart from making calls, you can also receive inbound calls without any interruptions.

Divert Calls
You can easily divert calls to the appropriate customer support representative.

Make Desk Tickets
A ticket containing all the major points of a call is generated, which can come in handy in the future.

Call Recording
Record every call to maintain/improve the quality of your service and evaluate your staff's performance.

Call Reports
Generate reports of calls and keep metrics under observation to determine your team's weak areas.