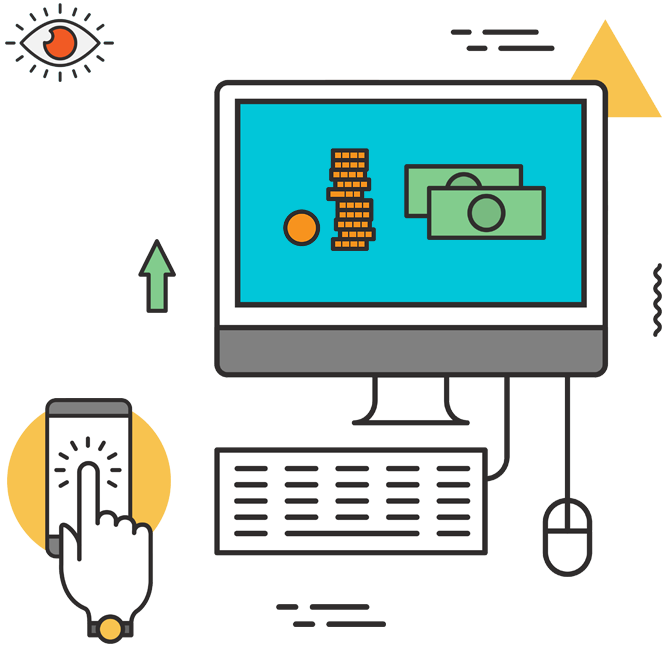 The Website Design Services You've Been Looking For
Call4Peace is the leading provider of outstanding web designing solutions. Our web designers are excellent at what they do, with an impeccable history of satisfying clients and creatively bringing their amazing ideas to life. We ensure a visually appealing website for your business, which your visitors will definitely get hooked to!
Captivating Layout. Gorgeous Design. Beautiful Website.
That's what our Website Design services are all about! Our web designers make sure that whatever services you are offering are presented to the whole world in the best way possible. This belief and our attention to quality are strong factors that put our services on a different level than the rest. We guarantee the following:
Beautiful Design
We believe that a website without an appealing design is like a book with no pictures – it's boring! This is why we strive to make yours as interesting and aesthetically pleasing as possible to make your visitors stick around.
A Good First Impression
They say that the first impression is the last impression, and this is pretty much true in the case of web design! Our services guarantee that whoever visits your website for the first time gets a good impression of your overall business, and comes back for more!
A Design that Speaks
The secret behind acing your web design is getting to the root of the business. For this very reason, our designs are not generic - we design each website differently, according to the specific ideology and the requirements of the brand.
We Use the Most Reliable Tools
While most of the credit goes to the vast skill set of our amazing web designers, some of it also goes to the reliable tools that they use. We use only the most reliable and the latest web designing tools to ensure a perfect design.
Happy Clients – Happy Us
Read the reviews of some of our many satisfied customers, who absolutely loved our web designing solutions!