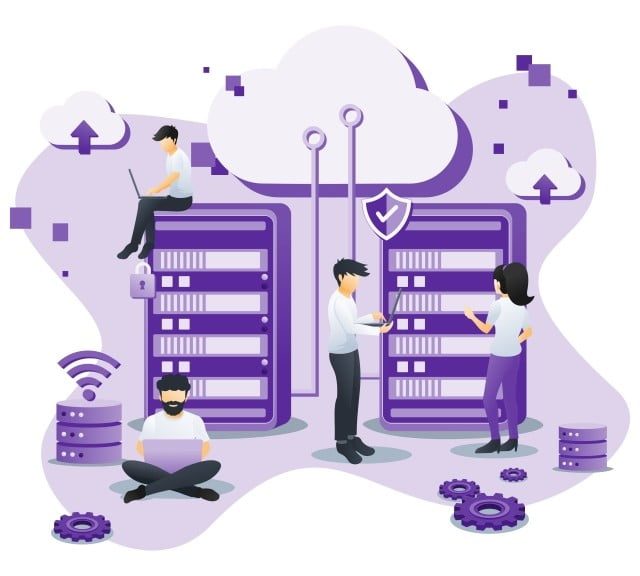 How to Choose the Best Hosting Service for Your Website
Regardless of how professionally you have developed your website, the overall impact that it'll have or the output that it'll generate still depends greatly on the chosen web hosting service. The services available in the market and the packages that each one of them offers are numerous, to say the least. For a newcomer or even for professionals in some instances, the variety makes it confusing when it comes to choosing a single web hosting service and a particular package that would be best for their unique needs. Considering how a wrong decision in this regard can ruin your plans of launching a professional website and getting the most out of it, it is imperative that you are familiar with the fundamental components you must consider while finalizing your decision.
This blog post aims to inform you of a few of the aspects of a web hosting service which you must not ignore. Without further ado, let's take a closer look at such factors in order to let you make an informed decision.
Availability
The term availability is often taken to be synonymous with reliability. The better the availability of the web hosting service, the more reliable it can be considered. A major component of the reliability of a web hosting service is minimal downtime. You don't want your website to be taken down for an extended period of time, whether it is because of a server error or any other issue. The standard is to opt for a web hosting service that offers an uptime of at least 99.5%. However, considering that this would still mean that you are at a risk of having your website go down for a little over 3 hours on a monthly basis, it is recommended that you carry out an extensive research and try to choose a provider that offers an uptime of around 99.95%.
Remember that finding such a service provider isn't as difficult as it may seem to be. There are service providers in the market who offer as much as 100% uptime. Opting for a reliable website hosting service is important since it directly translates into how satisfied the customers who find your business will be. If your website goes down every other day, there is no way potential customers are going to take your business seriously, consider you professional or have any trust in your services.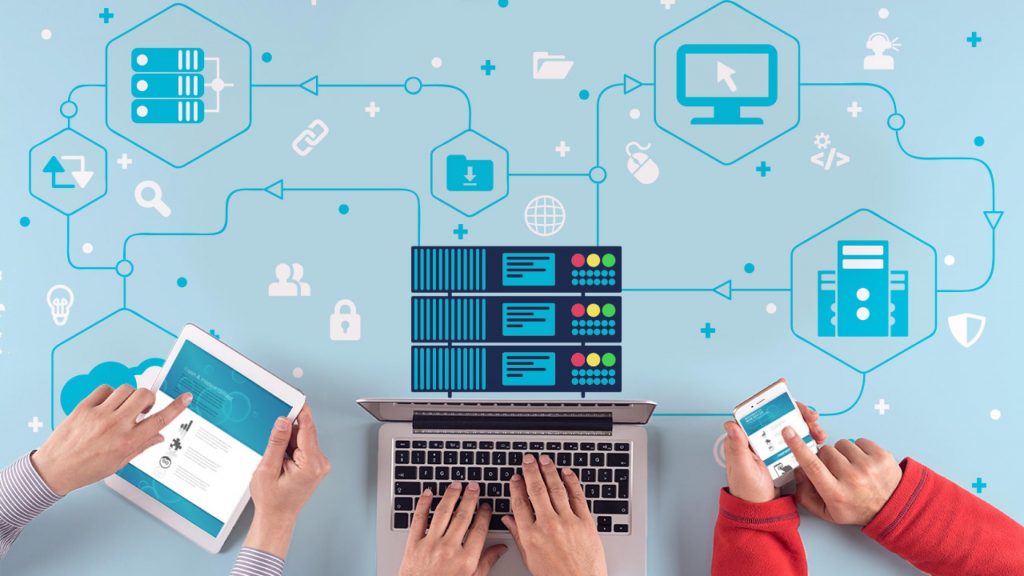 Technical Support
Always keep in mind the fact that launching a website is far easier than managing it. More often than not, you will face issues which are beyond your area of expertise. From time to time, you will require the help of your website hosting service to fix the problems and keep the website operations running smoothly. This is why it is of absolute necessity to opt for a provider that is available at your disposal 24 hours a day and 365 days a week.
Maintenance issues regarding your business website don't care about weekends or official holidays. Such issues can hit you at any time, especially when you least expect them to. This is why it is important that your service provider is available and addresses such issues in a timely manner. You must review the customer support of your chosen provider before you finalize the decision of subscribing to their services. As Dr Christopher Dayagdag puts it, "Getting a quality website is not an expense, but rather an investment." You must look at things from a long-term perspective as opposed to an immediate one.
Email
For professional businesses, it is important that the 'Contact us' section of your website doesn't include email IDs of the personnel with generic domains like Gmail, Yahoo or Outlook. In order to cast a good impression, it is recommended to always opt for a service provider that integrates a specialized email service into your website so that customers can contact you on IDs such as name@mywebsite.com. It would be a commendable idea to have multiple different modes of accessing the email service attached to your website, with POP3 and IMAP being the most popular ones.
A few of the other features that you must look for with an integrated email service include email forwarding, the ability to access it at any time from all over the world, email newsletters, and auto-response. Lastly, make sure that the integrated service emphasizes security, with a built-in scanner for malware, viruses, or bugs and automatic filtration of spam emails. These features cannot be ignored or underestimated under any circumstances – you must choose a website hosting service only if it offers them.
Bandwidth
Every website sends a particular amount of data from its server to the user's browser when the website is launched. This is primarily known as the bandwidth that is being used when the data is being sent or received. If your website primarily uses textual content, the bandwidth utilization is not going to be huge. On the other hand, if there is an extensive amount of media content on your website, the utilization of bandwidth is going to be remarkably higher.
The majority of the website hosting services have a limit to the amount of bandwidth that your website can make use of on a monthly basis. More often than not, the standard package is more than sufficient for newly launched websites. However, with the passage of time, as the visitors to your website continue to rise exponentially, you may want to consider the premium package that allocates greater bandwidth so that you won't have to face any unnecessary downtimes. Basically, you must look for a web hosting service that offers a sufficient amount of bandwidth for your website that can cater to your visitors on a monthly basis.
Disc Space
Once you have finalized your decision regarding the bandwidth, the next thing that you are going to have to look for is the disk space that your website will need. Provided that you are a small- to medium-sized business, you may not need a huge amount of disk space. However, for large enterprises which make an extensive use of heavy applications and collect huge chunks of data on a daily basis, the disk requirement is going to be significantly higher.
Remember that not all web hosting services cater to the requirements of large enterprises. Therefore, you need to determine your disk requirements before finalizing the decision of the service provider and go for one that has an ample amount of disk space to offer to your business website. However, you don't want to be extravagant either. If your website doesn't go beyond 20 or 30 MB, it would be a waste to pay for a disk space of more than 20 GB.
Operating System
Another important factor that you must take into consideration is the operating system that the website hosting service is compatible with. More often than not, Windows operating system and Linux are most popular with the service providers. Windows operating system is predominantly used with home computers, whereas for websites, Linux is the most prominent and preferable option for developers and designers alike.
What's more is that the software that your chosen service provider uses determines the operating system that you will be stuck with. For instance, if WordPress is predominantly being used by the website hosting service, then Linux is going to be the operating system of choice for your website. While choosing the web host, therefore, it is recommended that you opt for a service only if it is compatible with the software and the operating system of your choice.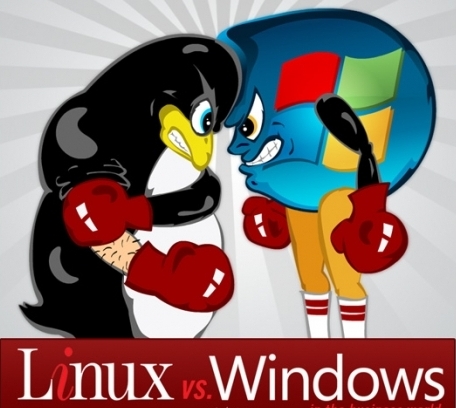 Secure Sockets Layer (SSL)
In the present day and age, when Google has even started to highlight the fact that websites without secure sockets layer (or SSL) can no longer be considered safe for users, it is time that you opt for a provider that uses SSL. The URL of your website will start with an 'https' if SSL is being used. This is a common method of identification by which internet users determine if your business website is secure to use or not. SSL is primarily used to encrypt all of the data that is being sent or received to the website server.
While there are plenty of users on the internet who fail to take security issues seriously, there is an equal percentage that is the complete opposite. Ignoring the importance of making your website safer for the users with the use of SSL, therefore, puts you at a high risk of losing this huge chunk of customers that won't take your business seriously if the website is not secure.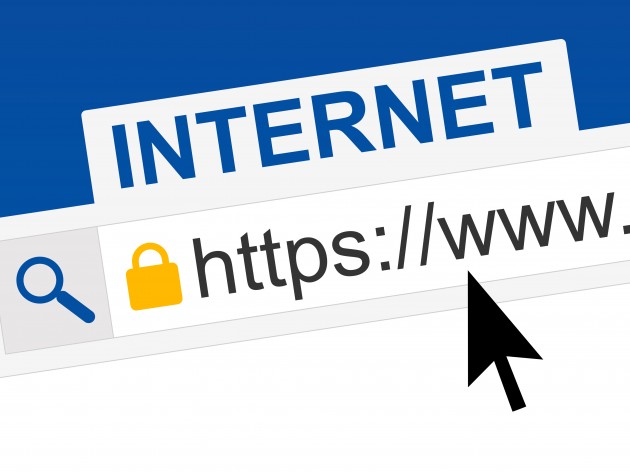 Control Panel
If the website hosting service that you have chosen offers a control panel, you are destined to have greater control over its customization. With the use of the control panel, you can conveniently manage the server and the website as a whole. If you would like to update the software, add a few new applications or features, or make any other kind of modifications, you are going to have to make use of the control panel. The control panel enables account upgrade and allows you to add different hosting services according to your requirements.
If your chosen website hosting service offers Plesk or cPanel, you will have a user-friendly control panel at your disposal that offers a wide range of options and convenience of learning. The greater the restrictions regarding what you can do by accessing the control panel, the more determined you should become to look for another web hosting service.
Security
There is no argument that the security of your business website is an indispensable component which must not be ignored at any cost. It should also go without saying that the website hosting service that you choose has a huge impact on how secure your website is going to be. As a rule of the thumb, the provider that you have chosen must offer features such as intrusion protection, h3 firewalls, and consistent monitoring of all sorts of cyber threats, including malware.
For optimum security, you should choose a provider who has a reliable backup service as well. This will ensure that in the event of an inconvenience due to which your website may be taken down for a while, you are able to recover, restore, and get it back online without having to waste a lot of time. In other words, regardless of how amazing the services a provider has to offer and how suitable the package is for you, if it fails to come up to the mark in terms of the security of the website, it will never be a good idea to opt for it.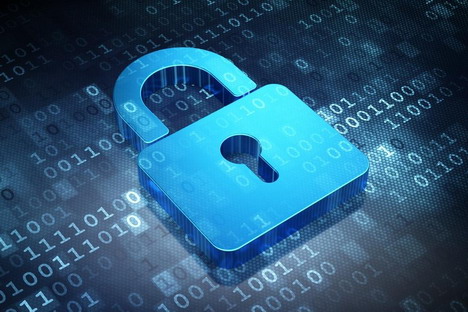 Take-Home Message
As mentioned earlier, launching a website is far easier than maintaining one. Creating a website for your business is an amazing idea, but there are many factors which you need to consider before the plan can be implemented. The factors mentioned above are only a fraction of what your decision of choosing a particular web host should be based on. However, if you go through these elements and implement them properly, you will greatly reduce the risk of wasting your time and money on a service provider that doesn't cater to your requirements. While it may take time and effort to implement these tips, the outcome it'll produce will be absolutely worthwhile.