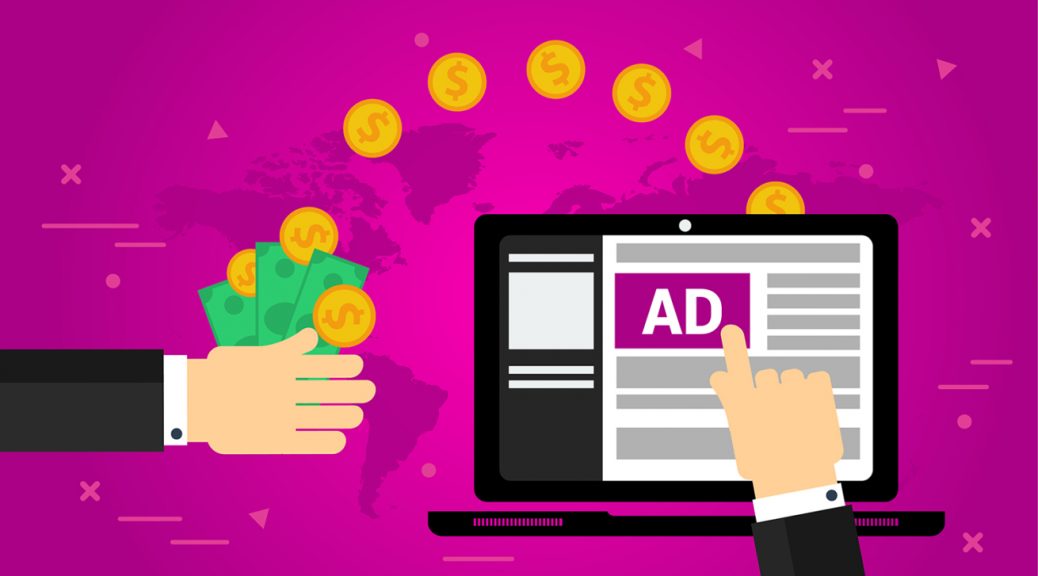 How Does Pay-Per-Click Work to Build Your Business?
With the digitization of our world increasing at a rapid rate, it comes as no surprise that the face of marketing has changed completely over the last decade or so. Gone are the days when only billboards, newspapers, and television were targeted by marketers; now, the most effective marketing is done online.
Though popular, digital media marketing isn't as simple as it sounds. As the marketing world gets more and more competitive, there is a constant need to incorporate all the latest trends to create a marketing strategy that guarantees profits. As a marketer, you need to be well aware of all these trends. Not only that, you need to make sure you use all the available resources to gain the maximum benefit.
A strategy which is being adopted by many businesses around the world today is pay-per-click marketing.
What is Pay-Per-Click (PPC)?
Before we move forward, you need to be completely clear on what exactly pay-per-click is.
By using pay-per-click, you are basically paying a search engine every time someone clicks on your ad through them. This, then, generates traffic to your website. This method is much faster and, thus, more effective as compared to generating clicks organically.
What You Need to Know
Let's break this down even further so that you can understand how you can go about developing your very own PPC marketing strategy.
As a business, you have at your disposal, Google AdWords. Anyone who has ever searched for a product or service on Google, which is something practically all of us have done at some point or the other, must have noticed that the initial results are always sponsored ads. Once the user clicks on a specific ad, the business which has placed that ad will pay the search engine (in this case, Google) for that click.
Now, this may seem extremely wasteful when it comes to a company's resources, but in reality, the money you're paying to the search engine will be much lesser than that which you will be earning if you land yourself a sale.
With Google being responsible for 96% of all smartphone search traffic, who wouldn't want their ads to be displayed as soon as someone searches for something their company offers? Investing in this, and making it a core component of your marketing strategy can prove to be a game-changer for your business as you'll be getting a return sooner than you thought possible.
How Does It Work Exactly?
The process basically involves bidding on certain keywords which are most relevant to your business. The higher you bid, the more chances there are of your ad being displayed.
Another thing which plays a major role is your quality score. This encompasses your ad text, relevance to the search terms, and landing page that you are driving traffic to, and basically helps the search engine decide if displaying your ad makes sense for whatever terms are being entered.
Take both of these factors into account if you're looking to develop a successful PPC campaign.
What You Need to Be Careful About
This form of marketing, though productive, has to be managed smartly for it to give you the results you desire. The first thing you need to do is to decide how much it is exactly what you're willing to pay to the search engine for each click. If you're a small business, you may not be able to opt for a high price, but if you can afford it, bid as high as you can.
You can generate leads through PPC marketing even if you can't spend too much. By putting in an adequate amount of effort, you can decide on the keywords which are the most relevant and are bound to generate the most clicks. Bidding for keywords which aren't as effective can seriously harm your business as you will be paying the search engine, but not getting any results out of the whole exercise.
Another thing to keep in mind is that you need to evaluate and alter your keywords on a regular basis. See which keywords are getting clicks and which aren't. Those that aren't as popular need to be removed immediately and can instead be replaced by something that will perform better.
Other than that, the market you're targeting will always be changing and you will also need to do so accordingly. Come up with different keywords for better results as time progresses. You also need to add negative keywords to your campaign, to make sure Google doesn't display your ad for certain search terms as this will be a major waste of your money.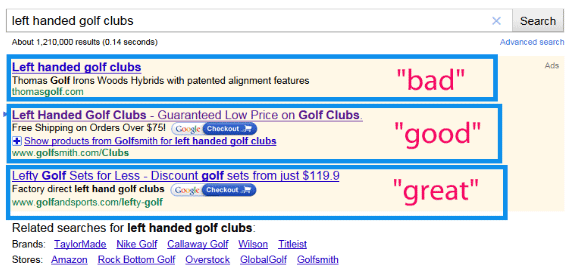 Once you've established a pay-per-click marketing strategy, you can't just leave it to run on its own. Running a business doesn't leave you with too much extra time, but this process isn't very time-consuming. Monitor the success of your campaign, ensure that your money isn't being unnecessarily spent, and come up with ways to obtain better results.
Do You Need Pay-Per-Click Marketing?
As various forms of digital media marketing are developed simultaneously, it is difficult to assess which ones you should be going for and which ones you can do without. However, you need to make a decision depending on your unique business needs.
One thing about PPC marketing is that it doesn't disappoint anyone. Companies of nearly all types, ranging from furniture to teaching services can invest in it as all businesses need to advertise their products or services to a specific target audience.
There are multiple reasons which have contributed to the swift rise in the number of businesses that make use of this form of marketing.
You're Reaching the Right Audience
Possibly the biggest advantage of pay-per-click is that the people who are seeing your advertisements are those who have asked to see them. The only time your ads will be displayed will be when the user has searched for keywords which are relevant to your business. This will then generate the right amount of attention as they will be advertisements your audience indirectly demanded, leading to a great amount of interest and a potential sale.
The importance of researching and choosing the keywords which are the most pertinent to your business and the necessity of adding negative keywords must be reiterated here because if you don't make sure you take these two steps seriously, your campaign is bound to fail.
Get Faster Results
Something which is vital to all of us is time. It doesn't matter if you're a student, a businessman or an engineer – we are all looking for ways to make our time more productive than it already is.
Pay-per-click contributes to this in a big way because, as soon as you have worked out your keywords, how much you're bidding, and your ad text, you can start seeing results. At times, this becomes crucial because if your rivals have already started investing in PPC marketing and you haven't, you are likely to lose a lot of potential customers before you have even reached them.
When you look at other forms of marketing such as SEO or social media, the results are definitely visible, but they take some time to appear. Though you want to make sure to invest in all other methods of marketing, why not prioritize something which gives you a faster ROI?
You Can Track PPC
As is necessary for every investment you make, tracking the progress is essential. You need to know where your money is going and if you're getting what you want out of the investment. This becomes easy with pay-per-click.
By using Google Analytics, you can get data on how many clicks you got, how many conversions there were, and how much you spent during the process.
Assessing if your marketing strategy is paying off and what the problem might be if it isn't can play a big role in how your business does in the future.
Use Your Results in Other Strategies
Another reason why people have taken so readily to using pay-per-click is the fact that once keywords that get the most clicks and conversions are identified, they can be incorporated into other parts of your marketing campaign.
Content marketing and SEO have only increased in popularity since their introduction into the marketing industry so every business must incorporate them into their strategies. However, the way in which you do that will determine if you get the results you truly deserve.
Once you have figured out which keywords are doing well and which aren't, you can plan your other campaigns accordingly, ensuring better results.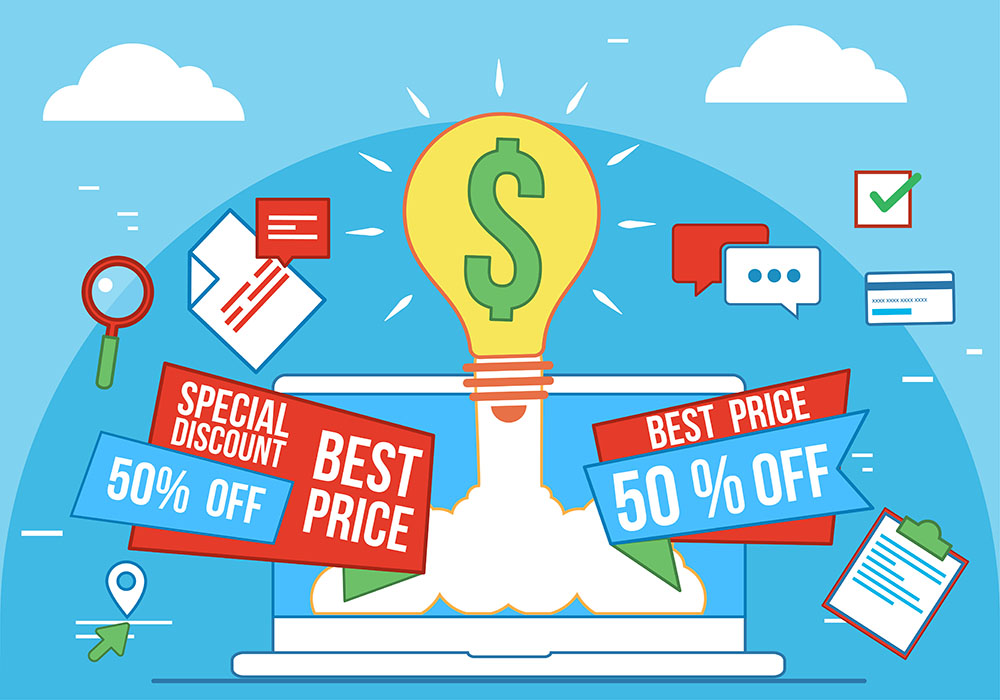 Spend as Much as You Want
As mentioned before, if you opt to go for PPC, you decide the amount that you pay. If you want to pay $5 or if you want to spend $50, the choice is entirely yours. No one needs to dictate the price you have to pay and you can bid according to your budget.
This suits you best if you are a business that has just entered the market or if you are a small venture – you can start off with an amount that you can afford and bid higher as soon as you start making more profits. This flexibility makes PPC marketing an option that most businesses find an easy, yet effective method of generating traffic for their website.
Take-Home Message
With the marketing world becoming more and more complex to navigate successfully, figuring out a solution that not only allows you to experiment but guarantees quicker results compared to other forms of marketing is essential. While your marketing strategy should have many components and should include everything from social media marketing to affiliate marketing and content creation, using an option that guarantees quick conversion of leads, if done right, is a smart move. And that is where PPC marketing comes into the picture. So use it wisely and reap the benefits!