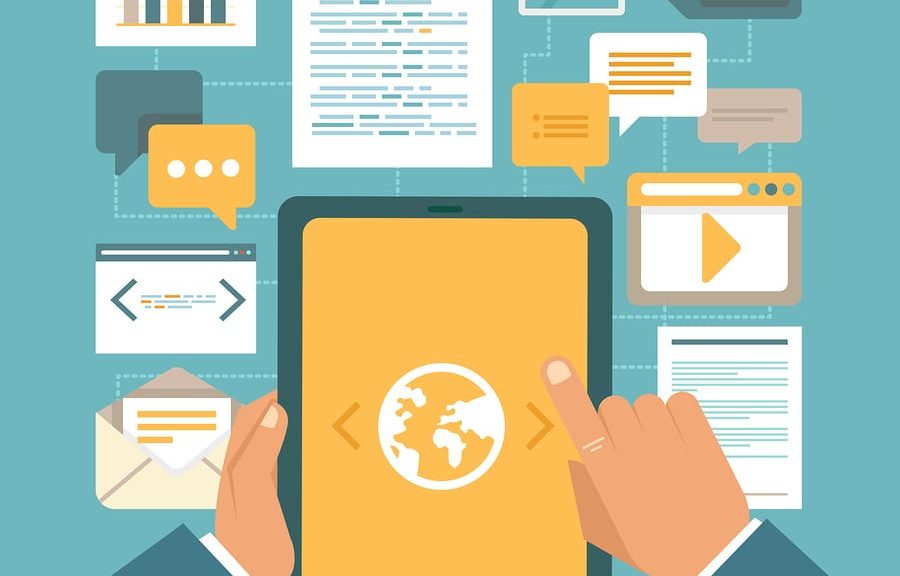 How to Develop the Right Content Marketing Strategy to Bring Organic Traffic to Your Site
As a business, when you think about content marketing in today's digital era, you will straight away go for social media platforms like Facebook and Twitter to share your news, whether it is a new ice cream flavour you are going to launch or a summer sale at the apparel store. However, if you are really devoted to perfecting your content marketing strategy, social media platforms should not be your only target.
Content marketing involves more than just the content that goes up on your social media accounts. It is all the content you post online that creates interest among your target audience for your products or services. This includes blog posts, web content, videos, infographics, and much more.
When you talk about web content, it automatically brings up another popular term in the world of digital marketing, a term that is often ignored. This term is SEO. SEO and content marketing are often considered two different approaches to modern marketing, even though marketers are aware of the fact that a content marketing strategy must include an SEO strategy if it is to be effective. As a marketer or a business owner with ample of knowledge about marketing, you must know that bringing organic traffic to your website starts with incorporating the right SEO techniques into your content marketing strategy.
Content Marketing – The Basics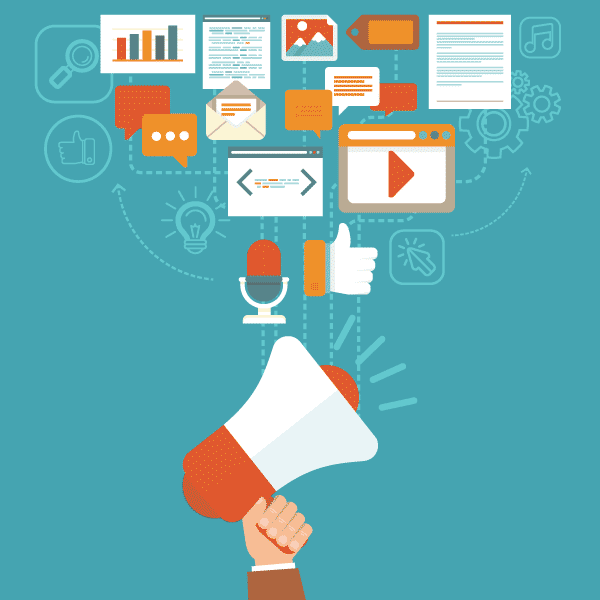 As the term suggests, content marketing is the creation and distribution of relevant, consistent, and valuable content to grab the attention of the audience. The ultimate objective of every content marketing strategy is to drive profitability through immediate customer response to quality content.
What content marketing entails is describing what you are actually selling or marketing with the intention to sell. Therefore, if your business offers event management services, the content that is created for the website or for social media should promote your services and expertise in that arena. Content that describes different things on a single page may not be considered as relevant and this is when your website visitors will lose interest. Moreover, highlighting the benefits of your services, along with other add-on services can also keep the readers interested and convince them to come back to your website. As long as the content is relevant and consistent with the purpose of the brand, you will observe an increase in website traffic, as well as a boost in your sales turnover.
What is SEO?
As discussed earlier, most amateurs either skip the SEO part of a content marketing strategy or consider it as another name for content marketing, thereby reducing the emphasis on SEO, leading to a decline in popularity and ranking online.
SEO stands for "Search Engine Optimization." It is a process that generates free and organic traffic from search engines. Digging deeper into the world of SEO, we find that businesses today are highly concerned about the ranking of their website, and for good reason. Competition is tough, with all businesses doing their best to take the lead, so new and innovative ways to increase one's ranking in popular search engines like Google are always in demand.
If you are to succeed, you need to bring your content in front of customers who are actually in search of a product or service that you sell. Once you manage to do this successfully, you will not only generate credibility but also leads, paving your way to success online.
The Right Content Marketing Strategy (SEO Included)
The right marketing strategy will put your product in the spotlight, i.e. in the right place, at the right time, in front of the right people. Most questions or queries that are raised in 2018 are raised by Google, which makes it one of the major search engines worldwide. Therefore, having the right content, tailored to the algorithms of Google will automatically put up your website at the top of search engine results when a relevant search is conducted.
At the same time, social media has also risen in popularity in recent years and is one of the major sources of content promotion. Channels like Facebook, Twitter, and Pinterest are extremely powerful but they rely solely on your posts or ads, which again should be catered to the ordinary customer. This again brings us back to the importance of content. Although social media may be the best platform to promote your product in the right place, at the right time, Google is no less important; however, the dynamics here are different. It is completely scalable and to achieve organic ranking, you have to put in extra time and energy to make your content shine.
The right content marketing strategy includes having relevant and consistent content, boosted through effective SEO strategies whether it is on Google (the King of search engines) or a social media platform.
So, How Do I Market My Content on Google?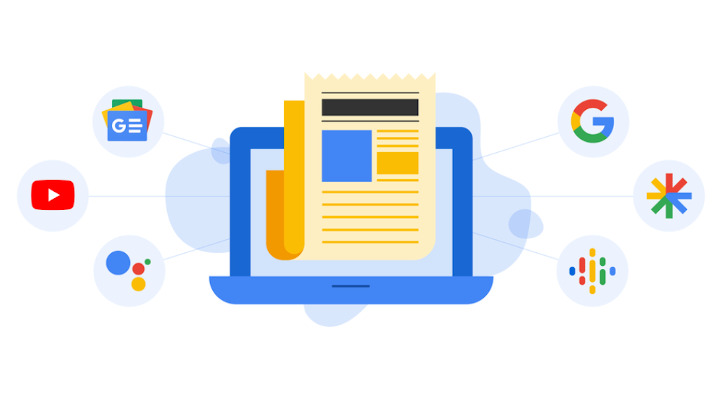 Once you have created your content, the next thing you have to do is publish it. However, that does not mean you randomly write up a blog post, for example, and publish it on your website. You need to focus on specific variations of keywords if you want to observe true magic. While link building and other SEO tricks have their own place, what really gets your content in the spotlight and causes your website to rank well is the quality, freshness, and uniqueness of the content.
Building an Authority Website
Something that should be an aim of your content marketing strategy is to build the authority of your website. But what exactly is an authority website?
An authority website is a top-quality site that is the go-to place for the majority of users in your niche. One of the most important features of an authority site is that it is trusted by its users, as well as experts in the field. Here is what you can start off by doing. First, you need complete SEO guidance and expertise. You will need to ensure that you post quality and relevant content, generate leads as well as backlinks, create and highlight powerful and unique keywords that represent your brand, product or the service (centred around the customer), and use a catchy and attractive meta title and description. But what more can you do?
Now, How Do I Create this Authority?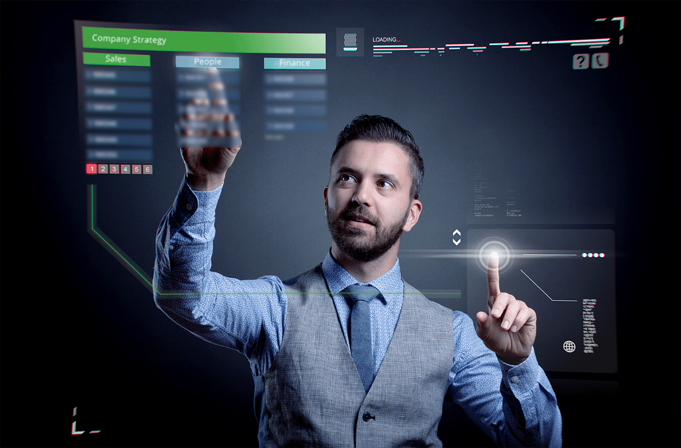 Creating authority effectively can only be ensured through a top-notch content marketing strategy paired with an exceptional SEO strategy. The purpose of creating authority is to establish a strong image of your website amongst the online community. Here are a few boxes that you need to tick to achieve this.
First things first – refresh the point of view.
You are a brand, therefore, you must have unrestricted content. It is always better to have a fresh perspective as opposed to creating content blindly, based on the age-old trends. Once you have created niche content, which is fresh and centres around the customer instead of the product, you will find the tables turning.
Try to make your content a learning experience (i.e. teach through it).
Why do you think that people go to YouTube for learning and practice? Because YouTube gives them something to learn and apply practically, the platform often appears to be a better destination than a brand website itself. This is why many businesses today have YouTube links on their website for demonstration and support, which adds to the learning experience of the customer and convinces them that they will get a complete solution to all their problems when they visit your site.
Develop consistency and establish manageable expectations.
It cannot be emphasized enough that you need to be active and consistent. If you are updating a blog post on your website at 2 pm every day or every other day, your followers and customers will start to wait for content at that particular time. Whether it is a blog post, video, infographic, vlog or a special offer that you promised to announce, you need to speed up the journey from the point of entry to the checkout and this involves filling the information gap effectively, without any long pauses.
Discover and actively seek engagement opportunities.
Including links and references will help create opportunities and generate popularity. Collaborating with influencers can also create a positive image and add quality to the content.
Target and review authority platforms.
You should seek to build authority in the right places, but first, you need to establish whether the platforms you have chosen are worthy to begin with. Considering factors like whether platforms are consistent with their outreach, whether the brand allows engagement with people on social media, whether the 3rd party outlets are credible for sharing information, and so on, is important.
Keep your keywords fresh.
Keywords are important and today, more and more businesses understand the importance of keyword-driven content and SEO practices, therefore, you need to take extra care when it comes to keywords. Specific keywords to your business may be more common than you think, but long-form keywords also create results that are more effective and keep the content relevant as Google reviews the entire content for intention instead of just focusing on the keywords.
New insights from the industry can also help craft keywords that are current and relevant. Keep in mind that if you are afraid of trying new terms just because it may seem unprofessional or may constitute out-of-the-box thinking, you are going in the wrong direction.
Create a community.
Yes, a community! Think about creating a web series, a fun video that initiates debate or invites feedback from customers as well as employees. Businesses that actively promote their products and services on social media platforms like Facebook, Twitter, and others, often follow this technique to keep their customers engaged. This way, they keep their followers in the loop and ultimately build a close-knit, responsive community that will be regular visitors to the site.
Content Marketing on Social Media Platforms
The increasing social media popularity has provided local and international businesses with a strong platform to communicate, engage, and receive feedback from the online community. If you have been vigilant, you must have seen that every major media marketing campaign often starts with social media. This is because social media generates instant feedback from its users and hence gives businesses organic insight into what is working and what is not. With the masses logging into their social media accounts multiple times every day, there is no chance of failing to grab the attention you deserve. However, you have to ensure that the social media content you develop and post is good enough for people to click through to the website.
Is the Ultimate Objective (Organic Traffic to the Website) Achievable?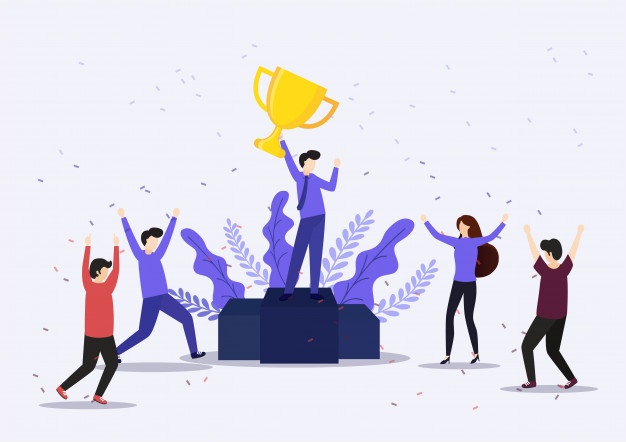 Yes, it is, one hundred percent! Going with the right content that is of top-notch quality and highly relevant, the right keywords, and effective SEO strategies, you are going in the right direction. As SEO techniques work their magic to bring your content to the top of the list in major search engine results like Google, Bing, and Yahoo, you will observe organic traffic coming to your website. Once your authority is established with search engines and in the online community, the rising visitor numbers will not let you rest.
For more information on online marketing strategies and business success, stay tuned to our blog.