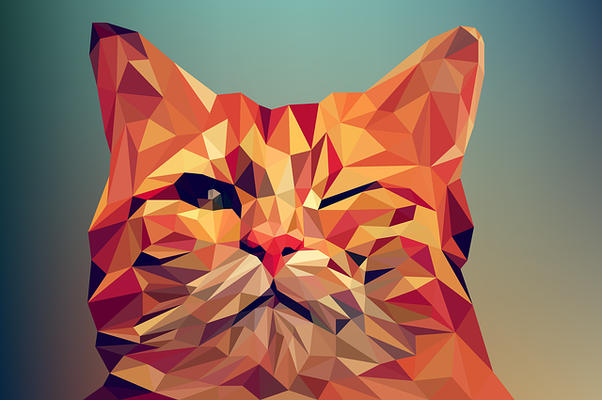 Why Graphic Designing Plays an Integral Role in Digital Marketing
Graphic design has been a part of the marketing industry for a very long time now. When marketing was solely centred on print media, it was a graphic design that determined the impact of the advertising campaign, along with other factors such as content and placement. It cannot be denied that an eye-catching billboard or a colourful brochure was always likely to capture our attention more than a black and white block of text.
Today, however, digital media is the main focus of advertisers across the board. This doesn't come as a surprise, obviously, as approximately 4 billion people are using the internet worldwide.
People don't watch TV or listen to the radio for information anymore, because of which the popularity of digital advertising is rising at exceedingly fast rates. Emails, blogs, online articles, videos, and social media outlets are the new face of marketing and aren't going anywhere, any time soon.
As digital media marketing surpasses all other methods of advertisement, the importance of graphic design increases alongside. As we mentioned earlier, no one wants to read a long block of text in black and white – they would much rather get all their information from a smartly designed image that displays all the facts in a concise manner.
What Exactly is the Purpose of Graphic Design?
Graphic design, also termed as communication design, is basically the art of conveying a message visually. Instead of extensive text, symbols and images are used to explain the message. Words are incorporated in graphic design as well, so it isn't just pictured, but the point is for the viewer to look at the image and understand what is being shown, instead of them having to read long excerpts.
An extremely basic example, and one which we're sure you have encountered is when an eatery advertises their items through a picture posted on their website or on their social media pages. Instead of taking out the time to read a super-long caption, the consumers or potential customers are bound to see the image and the details mentioned on it, which will definitely leave more of an impact than just mere words would.
Getting the point across as soon as the viewer sees the advertisement is what graphic design is all about.
What Will Graphic Design Do for Your Business?
Almost every business invests in a graphic designer, be it a large-scale company catering to millions globally or a local business. Having a boring website or a page which doesn't post any interesting videos or photos will simply lead users to forget the business altogether. Consumers today don't need to stay loyal to a business which isn't making the extra effort because there are so many others that are – it is highly likely, thus, that you will lose customers to your competitors.
By making use of graphic design, you won't just be providing your customers with an entertaining experience whenever they directly or indirectly interact with you – it will help your business grow to new heights because of many other reasons too.
People Become Interested Immediately
One of the most important reasons why the graphic design has become so huge is that it grabs people's attention in an instant.
When we scroll through our newsfeed, see an advertisement on a website or receive an email, if what we are seeing isn't visually appealing, we will simply ignore it. This isn't just the case for you or us, but everyone. Our attention span is decreasing day by day and digital marketers need to keep up. If you provide your users with an engaging, aesthetically pleasing message when they open an email you've sent or when they visit your website, they will make an effort to find out more about your products or services.
It Gets the Message Across
Another reason why digital marketers believe graphic design is something they can't move forward without is that it is an effective way to make users understand something. Visuals can convey emotions and give viewers a sense of something more, which they cannot experience simply by reading the text.
Using colours, different visual effects or illustrations can make it easier for your target audience to understand what is being advertised, as customers can pick up on this almost instantly, without having to read through a long textual description.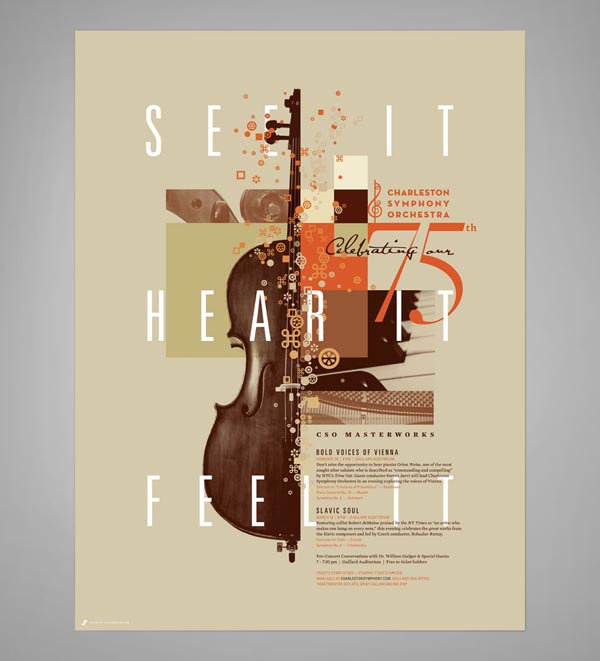 No One Forgets What They See
It's an unfortunate reality sometimes as some of the best creative work is in the form of written goodness, but retaining something you've seen visually, as compared to something you've read or heard about will be much easier for you.
If your brand is marketing a certain product, by using top-notch graphic designing, you can ensure that even if the viewer has seen the advertisement only a handful of times, they will associate the product with your logo and brand image when they think of it. This will, then, ensure that they come to you when they need to purchase that product or service.
We are by no means saying that grasping written text is difficult; it is just that it takes a little more concentration and time to take in than a visual does.
Viewers Will Visit Your Website More Often
Another important thing which graphic design will help you achieve is increased traffic for your website. As people view an interesting and well-designed advertisement, there are more chances of them clicking through to the website. Most people don't ignore something when they like how it looks.
This way, more individuals will visit your website, which will then ultimately lead to higher search engine rankings.
A successful digital media marketing campaign will not only always make use of top-notch graphic design but will incorporate it in a smart and engaging manner, ensuring customers just cannot lose interest, even if they try to distract themselves.
Social Media and Graphic Design
No one needs to tell you how big social media is – chances are, you are more than aware.
The number of social media websites is increasing steadily and while it may get difficult for you to keep up with all of them, marketers see them as new platforms where they can experiment and get their message across to the masses.
Graphic designers need to ensure they target their audience using social media. Nowadays, most new products we show an interest towards, we find through social media. And we don't just find them by chance. A major chunk of digital media marketing is focused on social media. Through email, blogs, applications, and other avenues have a significant role in digital marketing, social media will always come out on top. About 81% of the population of the United States has accounts on social media, going through which multiple times a day has almost become second nature to us, a fact that digital marketers are well-aware of. They, thus, target advertisements toward us that have top-notch content, as well as a design that is likely to attract us as their prime target audience.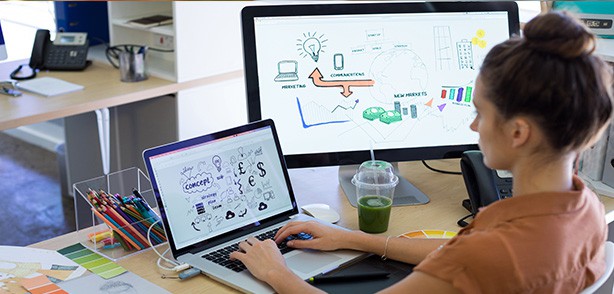 Google and Facebook are said to have a combined share of approximately 60% of the digital advertising space. People spend an almost unbelievable amount of time on their social media accounts. Having a strong presence on social media, thus, is absolutely vital and graphic design is what will help you get there. But how?
The first thing you need to do is to captivate your audience's attention for the first time, which is something only a well-thought-out design can achieve. Once this is done, your customers will be engaged and will start looking out for your posts.
Make sure the colour scheme and general design you're using are the same for the majority of your posts on social media so that your target audience can recognize something you've posted within a split second. This will mean that they recognize your brand and your content, and will lead to them taking an interest in what you post.
Additionally, by portraying what exactly it is that your product does visually or by giving the audience a vague but appealing idea of what you're all about, you can encourage users to interact directly with you by clicking on the link to your website.
Another thing which you can achieve by developing or upgrading your graphic design is getting more shares. If people like what they see, they will want others to see it too. Social media is the best place to use this to your advantage.
How Has Graphic Design Evolved?
In today's world, simply using graphic design as part of your marketing campaign isn't enough.
As digital media marketing becomes bigger and better, so does graphic design. With the advancements in technology coupled with the demand for top-quality graphic design, software and techniques have been upgraded with new and improved trends making their mark in 2018.
Bright Colors Adding a Vibrant Look
As the year progresses, we have noticed that designers are trying to move away from the conventional toned-down colours and are instead going for more bolder and brighter colours.
Some may feel a certain hesitancy in adopting this as it may seem to give off an unprofessional look, but the truth is that with competition increasing day by day, marketers need to come up with unique, eye-catching ways to keep their audience engaged. Getting and, more importantly, keeping the target audience's attention has become increasingly essential and what better way to do that than by adding some vividness to your content? That said, it is still extremely important to stick to your brand image and philosophy and create unique digital marketing content that doesn't result in you losing the essence of the brand.
Bolder Typography is Difficult to Forget
Another bid to grab the attention of the viewers is by incorporating bolder typography into the graphic design of your business.
Using more than one typeface or experimenting with a more striking font is something you can't go wrong with. People want to see something different and graphic designers live by this knowledge. With a multitude of companies vying for the attention of your customers the moment you let it wander, making sure the typography you use isn't forgotten by your target audience is something you should be focusing on.
Illustrations Making Things More Interesting
This trend is one that has been used time and again in digital marketing. Hand-drawn illustrations are a favourite among people and they want to see more of them.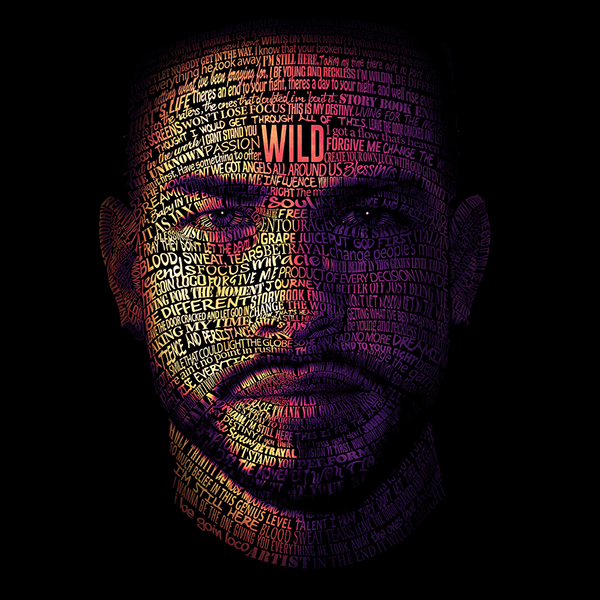 By using graphic design to make this a part of your digital marketing campaign, you can ensure your customers get to see something unique, which they won't get anywhere else.
Other design trends such as using negative space, dynamic gradients, and double exposure among many others, are also gaining dominance this year.
Take-Home Message
As more and more businesses turn towards digital marketing, leaving the conventional methods of marketing behind, the importance of graphic design increases multifold as well. Without an exceptional design that instantly grabs and retains the attention of present and potential consumers, your business can't survive in the digital world. So, invest wisely and ensure your brand gets the attention it deserves.